Established chiropractic centre in Peterborough
Broadway Chiropractic Clinic offers a friendly and professional service, providing effective chiropractic care across Peterborough and Cambridgeshire. Contact us today for expert advice.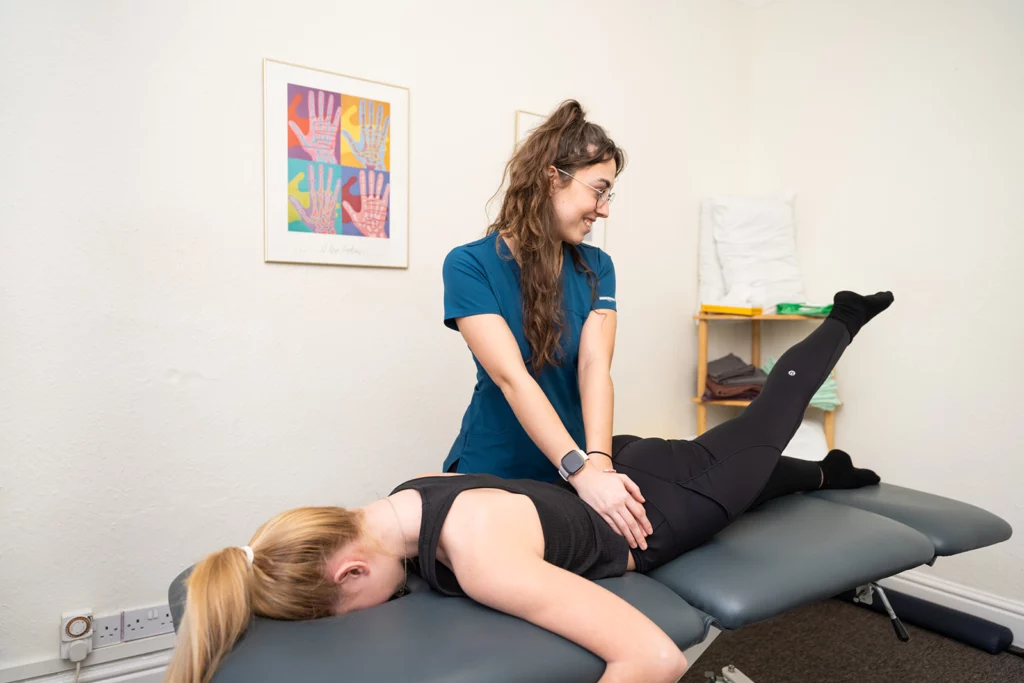 What is chiropractic treatment?
Chiropractors use a range of techniques to reduce pain, improve function and increase mobility, including hands-on manipulation of the spine. As well as manual treatment, chiropractors are able to offer a package of care which includes advice on self-help, therapeutic exercises and lifestyle changes.
Chiropractic treatment involves safe, often gentle, specific spinal manipulation to free joints in the spine or other areas of the body that are not moving properly. Apart from manipulation, chiropractors may use a variety of techniques including ice, heat, ultrasound, exercise and acupuncture as well as advice about posture and lifestyle.
Consultations are made by appointment only and we aim to see patients within 24 hours of calling. Your initial consultation will consist of a detailed case history taking and an examination and treatment. 
We try our best to keep to time, but emergencies or complicated cases can occasionally cause delays. Please arrive in good time as late arrivals disrupt the appointment schedule. To help with the continuity of your treatment, please ask to see the chiropractor you usually consult. However, in an emergency, you may need to be seen by another chiropractor.
If you are unable to keep an appointment, please contact the clinic as soon as possible so that your appointment can be offered to another patient. A charge is made for missed appointments.
Many insurers will now pay for chiropractic treatment. The criteria for claiming varies depending on the company and type of policy you have so it is best to check with your insurance provider as soon as possible to ensure you conform to their procedure.
All the chiropractors are registered with health insurers and have provider registration numbers.
At Broadway Chiropractic Clinic, our qualified chiropractors treat a wide range of injuries. Talk to a member of our team today for more information.
As your condition improves you may be given mobility or strengthening exercises which will be specific for you. You may also be recommended to one of our sports therapists.
Your chiropractor may advise you to apply an ice pack to the area of pain following your treatment. This reduces the swelling of the surrounding tissues and helps the healing process. Be sure to place the ice pack in a pillowcase, or something similar, to prevent ice burns to your skin. Do not leave it on the area for more than 15 minutes. 
If you have been advised to warm the treated area, ensure the hot water bottle is warm and not hot. You may repeat this process every hour or two.
For more information on chiropractic treatment, visit our chiropractic centre or call us on
01733 562 638
.
We offer our services throughout Cambridgeshire as well.