Back Pain Treatment in Peterborough
Don't let back pain hinder your daily activities. At Broadway Chiropractic, we provide specialised back pain treatment in Peterborough.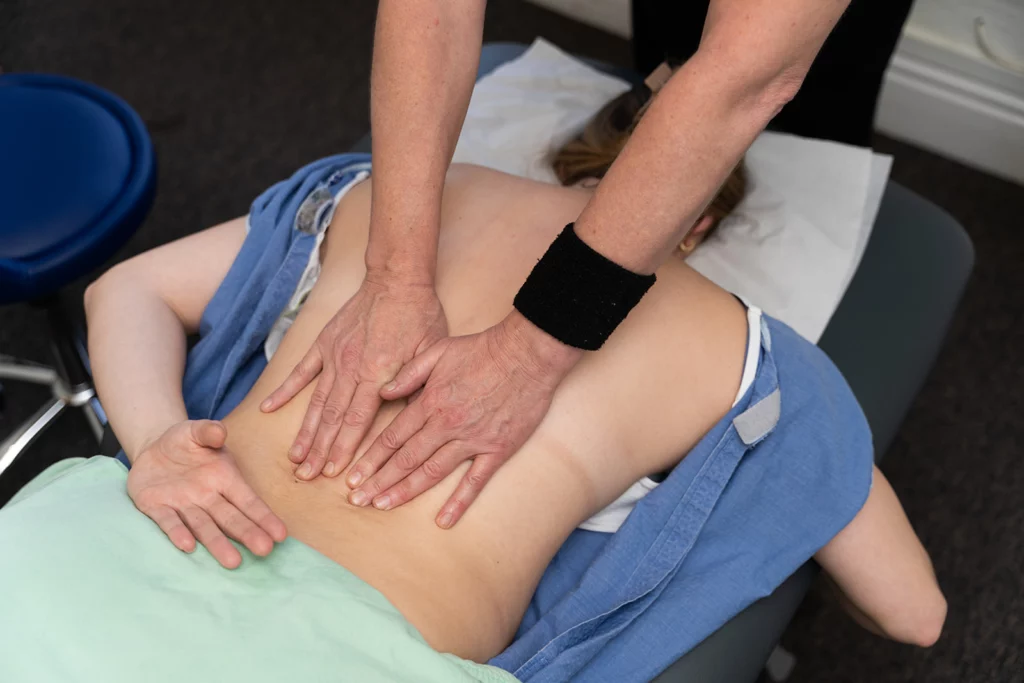 Personalised Solutions for Back Pain Relief
Back pain especially lower back pain affects 4 in 5 Adults at some point in our lives. Back Pain has many causes but mainly affects the muscles, joints and ligaments of the spine, often the pain comes on suddenly. It may start following a specific injury or develop gradually, perhaps as a result of poor posture, uncomfortable working position or repetitive strain.
Whether your Back Pain is your first episode or a repeated problem our therapists are trained to examine your back and give you a plan on the best way to manage the pain with treatment, advice, and guidance.
Comprehensive Back Pain Care
The vertebral disc is a shock absorbing pad between the bones of the spine, this disc wears as we get older leading to stiffness in the spine. Sometimes the disc can bulge or herniate putting pressure onto the nerves in the area resulting in pains radiating from the spine. Our team will help diagnose potential disc issues and advise if referral for further tests is required.
For more information on chiropractic treatment, visit our chiropractic centre or call us on
01733 562 638
.
We offer our services throughout Cambridgeshire as well.