Effective chiropractic treatments in Peterborough
At Broadway Chiropractic Clinic, we offer effective chiropractic treatments for customers across Peterborough and Cambridgeshire.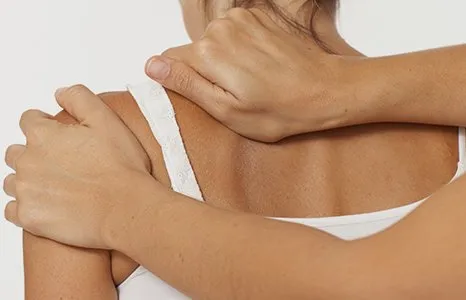 Home care and the conditions we treat
Correct treatment of your condition is vital, but it is also just as important how you behave between treatments. To optimise your recovery, follow carefully the instructions given to you by your chiropractor. Avoid rubbing or poking the areas which have been treated. Do not "try out" the area by bending or twisting the joint just after treatment – this is may take longer to heal. Take care with how you sit and stand; do not cross your legs when sitting and when standing make sure your weight is equally balanced on both legs. 
Our chiropractors can help treat:
It is likely that you will experience some reaction to your treatment, particularly following your initial treatment. It is usual to experience slight aches or soreness around the area treated for a day or so afterwards. However, if you experience any unusual symptoms such as extreme tiredness, headaches, dizziness, please telephone the clinic and report them to your chiropractor. 
At Broadway Chiropractic Clinic, we also treat sports-related injuries. Speak to a member of our team today for more information.
If you are suffering from back pain, headaches, neck pain or any other joint pain, contact us today on
01733 562 638.
We serve throughout Cambridgeshire as well.