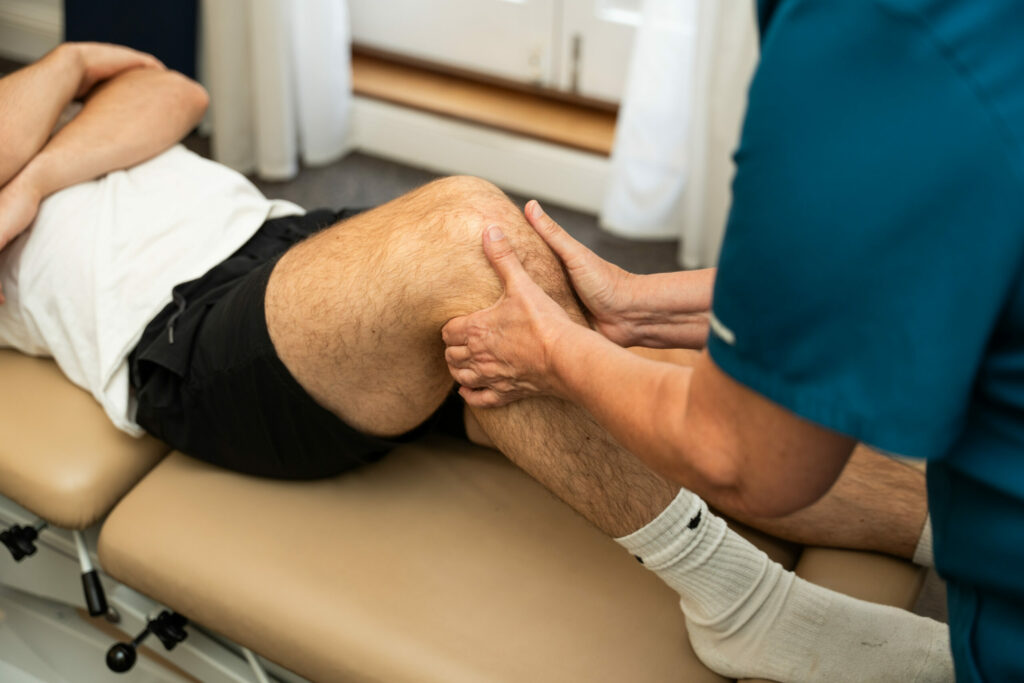 The knee is a surprisingly complex joint so knee pain can involve ligaments, meniscus/cartilages, tendons, bursitis, patella/knee cap or arthritic changes. Knee pain can happen suddenly from an injury and is often seen in sports injuries. It may also come on slowly with reduced mobility, in some cases the knee pain may also involve swelling around the knee.
Our team can assess the cause of your knee pain and give advice on treatment and exercise. We can help you get back to your daily activities or sports safely.
For more information on chiropractic treatment, visit our chiropractic centre or call us on
01733 562 638
.
We offer our services throughout Cambridgeshire as well.